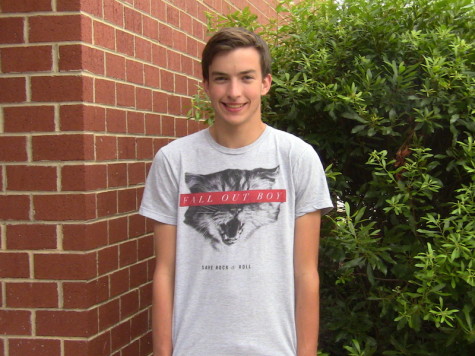 Ian Pierno is a senior entering his first year contributing as sports editor for PCNN. He also currently works as a paid freelance writer for the
News and Observer
and the
Cary News
. Pierno previously spent two years as a staff-writer for Enloe High School's printed paper, the 
Eagle's Eye.
He also has experience writing online for inlacrossewetrust.com (2011-2013) as the youngest member to ever be on the the staff. Pierno spent four years attending the NCSMI journalism institute where he had the opportunity to write with advisers from
The Daily Tar Heel.
He is the founder and owner of @CatamountsLIVE, a Twitter and live audio broadcasting site for Panther Creek athletics. In digital media experience, Pierno spent one year as a part of 
Eagle Productions
at Enloe High School and three years as a intern for the Durham Bulls'  TV Crew. In sports, Pierno has played varsity lacrosse since his freshman year as well as a season with the  Carolina Hilltoppers Young Guns Elite team. He enjoys watching his favorite teams, the New York Giants, New York Knicks, Tottenham Spurs, Seattle Mariners and Seattle Sounders FC in his spare time.
Ian Pierno, Sports Editor
May 12, 2015

Women's soccer chases perfect season, perfect ending

(Story)

Apr 30, 2015

Panther Creek athlete victim of dishonesty at Davidson College

(Story)

Apr 27, 2015

Catamount Promposals in Review

(Story)

Feb 21, 2015

Catamount men looking to stay hot in the postseason

(Story/Media)

Jan 10, 2015

Apex varsity basketball squads sweep Panther Creek, keep first place in SWAC

(Story)

Dec 17, 2014

Panther Creek MBB runs away from Cary in fourth quarter to stay undefeated in SWAC

(Story/Media)

Dec 04, 2014

Thirteen fall athletes merit all-SWAC recognition

(Story/Media)

Nov 29, 2014

Despite loss, Catamount football reflecting back on 2014 success

(Story)

Nov 22, 2014

Panther Creek rolls over Green Hope, earns trip to 12-1 Garner for 3rd round

(Story/Media)

Nov 15, 2014

Panther Creek rallies back, defeats Holly Springs in Double-Overtime

(Story/Media)

Nov 13, 2014

Catamount Football to Host Playoff Game for Second Straight Year

(Story)

Oct 30, 2014

Catamounts clinch partial SWAC title, defeat Hawks 24-7

(Story)

Oct 05, 2014

Catamount football trounce Imps 40-7, win fifth straight

(Story/Media)

Sep 16, 2014

Catamount football looking to improve off successful '13 campaign

(Story)