Bria Wurst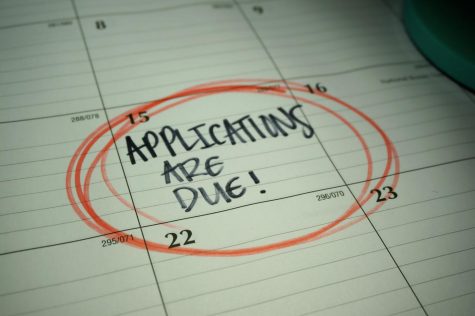 It's November, and it's finally beginning to feel like fall. 'Tis the season for sweaters, pumpkin spice, cold weather, and … (you guessed it!) college application deadlines.
As the year comes closer to an end, seniors are busier than ever working to apply to colleges. They're applying to schools all throughout the country; some are a twenty-minute drive away, while others are on the other side of the United States. Regardless of where the seniors are applying, they're all excited to submit and receive decisions as they head into 2021 — their graduation year!
It goes without saying that applying to college can be stressful. There are transcripts to send in, short essays to write, majors to choose from, and recommendations to submit. 
This year, many students are using CommonApp, an online application, to apply to college. More than 900 schools accept applications through CommonApp, making it much easier on students to apply.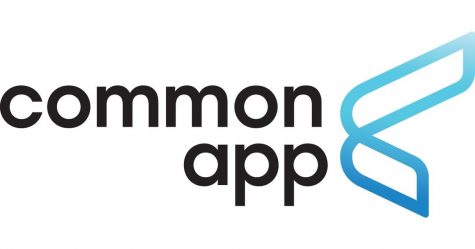 However, though many schools use the same portal to receive applications, each school has different requirements and deadlines. Some require supplemental questions, some require test scores to be submitted, and others require neither. Many colleges also have differing deadlines for application submission. There are 3 major deadlines that students may submit their applications within: Early Decision, Early Action, and Regular Decision. 
The Early Decision deadline is binding, meaning that if students are admitted into the school that they selected the Early Decision deadline for, they're expected to enroll. The Early Action deadline allows students to apply early to the colleges on their list, but is not binding. Students may receive responses from colleges earlier, but they aren't required to enroll until May. The Regular Decision deadline is later on in the year (in some cases, it's in 2021) and allows students to have more time to apply to the colleges on their list. 
While each plan has its own date, the seniors at PC are choosing all three. 
Senior Daniel Charpentier is applying Early Action to four of the colleges on his list. "I want to get ahead and not have to worry and stress as much as I would if I did regular decision." 
However, because every college's deadlines and requirements are different, some don't offer early action. Daniel says, "Two of my colleges haven't had the option for early action, so I had to do regular decision for them."
As the seniors press submit and begin to look forward to decisions in the winter and spring, they reflect on their experience applying. When asked what they'd change about the application process, Daniel's response reflects what many applicants would agree on. "Not so many short essays to write. There are a lot of those to do!"
The seniors at Panther Creek this year can all agree that applying to college is no easy feat. However, they'll continue to look forward to hearing back from the schools they applied to, no matter which deadline they chose. 
Best of luck to all those applying and submitting their applications at Panther Creek and at other schools as well!