The Low Side of the High Life: A Look into the World of Fame and Fortune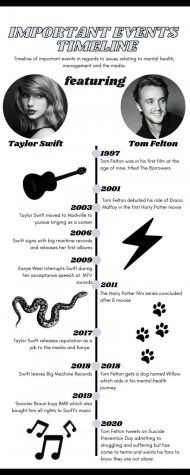 In a time where people can find fame from participating in a multitude of trends and uploading to social media platforms, many teens seek to be the next big internet celebrity. The allure of fame to the youth is the idea of freedom, copious amounts of money, and undying adoration from fans.
But with this lavish lifestyle, some sides are not posted on social media because it is not glamorous.
These dark sides of fame can be broken down into three elements the mental toll, the management control, and the media.
Mental Toll
'One thing that people keep on saying to me is that the wealth and the fame must have made up for missing out on my childhood, but the idea of money — putting a price on your childhood — is ridiculous. You will never get those years back, and you can't put a price on them."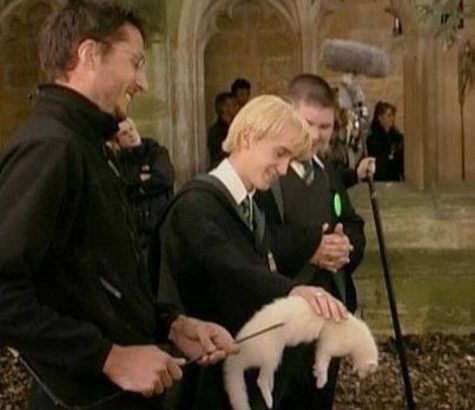 Tom Felton was a child movie star, the world watched him grow up during his role as Draco Malfoy in the Harry Potter series, and as a result, he felt like he lost time to be a kid.
In an interview with The Daily Mail, Felton revealed the toll that playing his character for so long took on him. He explains that he had to grow up fast, but at the same time, with the money he earned from the movies, he acted childishly.
"My parents did what they could, but when money is thrust upon you, so are a load of other things: tax, VAT, mortgages — things a 16-year-old really doesn't know ­anything about. I got myself into a bit of trouble. There was a scary two years where it was madness because I was really in trouble with the taxman. I had been working for eight years, and all I had to show for it was this horrible debt."
This not only affected Tom Felton but his co-star Daniel Radcliffe, who played the role of Harry Potter.
When interviewed by The Telegraph, Daniel Radcliffe admitted, "I can point to many scenes where I'm just gone. Dead behind the eyes." During the filming of the Harry Potter franchise's sixth installment, Daniel Radcliffe found himself reliant on alcohol to deal with the fame. One moment he was a little boy, and the next, he was known around the world as the Harry Potter, providing him with a new world he never could have imagined.
This is not exclusive to the movie industry but can be seen in the music industry as well.
Liam Payne, a member of one of the biggest boybands, One Direction, also used alcohol to cope with fame.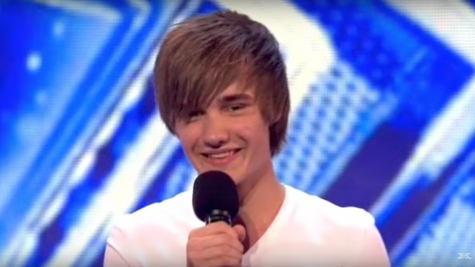 He reauditioned for the X-factor at 16 years old and was placed in a band where he signed a contract with Simon Cowell that sealed his fate to be "the next big thing."
He was given the label as the dad of One Direction, affectionately known as "Daddy Direction." He was expected to keep the four other boys in line and be the one who was calm, cool, and collected at all times.
Payne explained in an interview with The Guardian, "I was like: 'I don't really know how to deal with this.' Once you start, you can't really press the stop button." Liam Payne was overwhelmed with fame and responsibility, eventually turning to drugs to cope.
He was given an epilepsy drug to use as a mood stabilizer that "affected his cognitive functioning under certain lights." Liam Payne is quoted saying, "he had been well advised to take it, to counter the 'erratic highs and lows' he was experiencing. He states, "I just needed a little bit of help to keep me stable. but under certain lights on stage or during interviews, I wouldn't be able to tell them my name."
Taylor Swift, known as one of the biggest pop stars, has definitely had her times in the media spotlight. 
In her Netflix documentary which premiered in January of 2020, Miss Americana, Swift opened up about a lot of topics she has before tried to avoid including her on-again, off-again feud with Kanye West. 
"I've been trained to be happy when you get a lot of praise… I had that praise of, 'Taylor you're doing a good job at your work, You're doing a good job at being a songwriter, You're doing a good job at being a musician, those pats on the head were all I lived for," Taylor stated in Miss Americana. Praise is what kept her going but when the good goes away, what's left? 
Going back to the 2009 MTV Music Awards when Kanye West interrupted Swift's speech after winning the award for Best Female Video. This interruption has caused a bunch of controversies for Taylor.
"When people decided I was wicked and evil and conniving and not a good person, that was the one I couldn't really bounce back from. My whole life was centered around it." Swift explained in her documentary and went on to say, "#TaylorSwiftIsOverParty was the number one trend on Twitter worldwide. Do you know how many people have to be tweeting that they hate you for that to happen?"
Management Control
Draco Malfoy is described as being exceptionally pale with equally blond, near-white hair. Tom Felton playing the role of Draco Malfoy, was expected to maintain this look for years.
He is quoted by The Daily Mail stating, "For the past decade, we haven't had much freedom to do other projects. I ­certainly haven't had much freedom to keep my own hair color, or lay in the sun, or do anything remotely dangerous like skiing. It was nice to go on holiday and not have to slap on the SPF50 and sit under an umbrella with three caps on."
It has been speculated for years that Modest Management, the former management of One Direction, mistreated the boys on numerous occasions to control the narrative to the public.
Examples of this are seen in the treatment of young Harry Styles, who both his management and the media portrayed as "the womanizer." Harry Styles was the youngest member of the band and, at the age of 16, was being presented as something to be bought and sold. He was the face on notebooks, lip balms, pencils. He was a doll, a literal doll, bought and sold for $17.84.
The worst of it was when at 17, he was to be seen as the womanizer into older women, dating people in their early 30's and because he was a young male, no one questioned it. There was support for him; a young man could get beautiful women. No one questioned the appropriateness. It went unseen.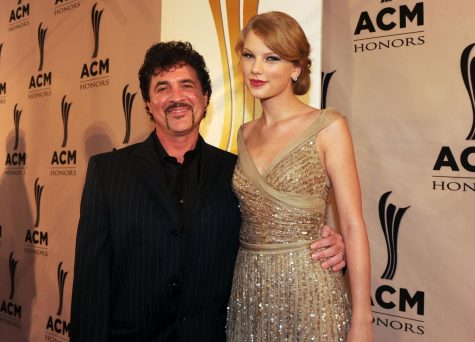 Management issues are all over every industry, but a very public one in recent years is Taylor Swift's battle to own all of her own music.
Swift signed with Big Machine Records in 2005 and was on good terms with the owner, Scott Borchetta, as stated in Popsugar. Taylor left BMR in 2018 and it was on good terms. Everything was going well until Scooter Braun acquired the record label which ensured that Swift would not own the six albums she made while under BMR. Not being able to own the music that she had sang and helped write Swift decided she wanted to re-record the albums she doesn't own.
Media Control
There are numerous amounts of YouTube videos, talkshow hosts, and just everyday people who comment on everyone's appearance. Being in the spotlight celebrities are, they are at the top of the list of most judged people. With comments such as, "Oh! She's definitely pregnant" or "They're way too skinny", you can add to the harmful thought that a body can only look nice in a certain way.
Talking about her struggles with Eating Disorders, Swift explains in her documentary how the medias pictures never left a positive influence, "I've learned over the years it's not good for me to see pictures of myself every day 'cause I have a tendency and it's only happened a few times, and I'm not in any way proud of it, but I get, I tend to get triggered by something, whether it's a picture of me where I feel like I looked like my tummy was too big or, like, someone said that I looked pregnant or something, and that'll just trigger me to starve a little bit, just stop eating."