Where are PCHS Senior Athletes Committing to?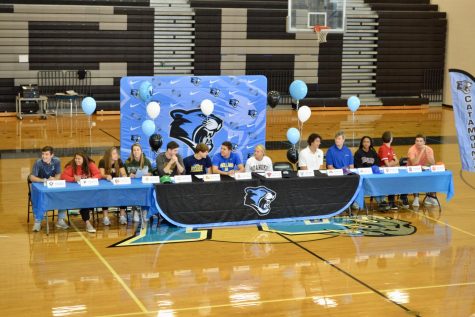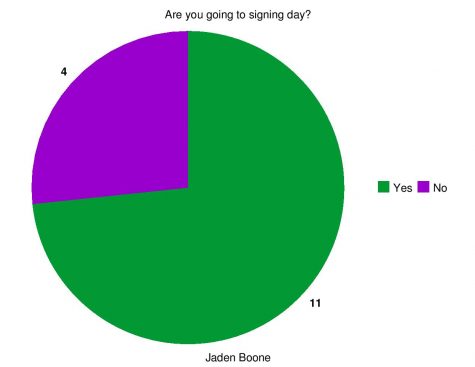 Here at Panther Creek we are home to some amazing athletes at our school. Some of the senior athletes got a chance to sign with their desired college on November 13. The signees come from all different sports.
One signee was Ian Harrison, who signed with NC State for Cross Country and Track. Another signee was Jay Almer, who committed to UNC Asheville for Baseball. Christopher Parker committed to an in-state college for Swimming. Not all seniors here at Panther Creek signed with in-state colleges as Morgan Smalls signed with University of Southern California for Track.
These athletes know that this is the beginning of their journey as they recognize the hard work they must put in. Jay Almer said he is "exciting for the grind." Morgan Smalls also said she is ready to "put the work in."
These athletes know that college isn't just about sports, but also about their education. Ian Harrison is going to NC State to get a degree in Engineering, and Morgan Smalls is looking forward to the chance to "get a degree."
These athletes are excited about the opportunity to play sports at the College Level, as all of the athletes expressed their excitement about their opportunity. We are excited to see what these athletes do in the next phase of their athletic and academic careers.
We wish all athletes who signed the best of luck in their journey after Panther Creek.