It's Seniors Night Out at the Last Regular Season Football Game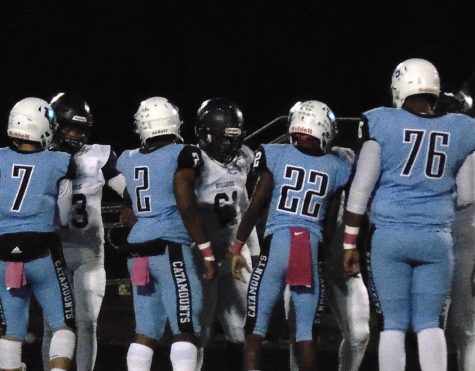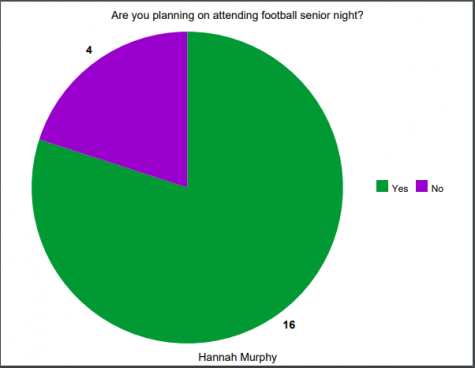 Senior Night here at Panther Creek happened November 9. For spectators, it is just another game, but for the seniors on the field it symbolizes an end. An end to this game that they have poured their hearts and souls in for the last four years in high school. For some seniors, it also marks a beginning. A start to the next chapter of their football life in the form of college football.
According to Nuvo.net, the best thing about high school football is the lifelong friendships. Senior Nick Moore said that the thing he will miss the most is "the brotherhood." Senior Alex Martjuchin said, "I'm going to miss my teammates, especially number 2 Nick Moore." It is undeniable the brotherhood high school football leaves on the athletes.
Our senior football players have had some memorable experiences in their tenure here at Panther Creek. Senior Matthew Mccabe's favorite game was "Apex Friendship cause we won and I didn't break my arm that game." Both Moore and Martjuchin both said that their favorite game was against Green Hope last year. Moore described the game as "exciting" and said it ended with "a game winning touchdown." He described the locker room and the bus as "hype" after the teams win.
The players not only remember the games, but the coaches that they had these past four years. Senior Matthew Mccabe said that he would miss "Coach Wilkins." These father figures have lasting impacts on these players. Former Tennessee quarterback Tee Martin said, "As a kid some of my biggest role models and father figures in life were my football coaches." 
We wish our seniors the best on the next chapter in their lives, whether it includes football or not. These seniors have made Panther Creek very proud over their last four years. We wish them the best in the playoffs and further into the future. While back in the early days of football where, according to Mentalfloss.com, players could switch teams in a split second, these players will always have a special connection with Panther Creek.