Looking into Panther Creek's 2021 Literary Magazine
In November, PCNN wrote a story that focused in on the Creative Writing Club's NaNoWriMo endeavors. We learned about the origins of NaNoWrimo, the various outlooks that students have on the challenge, and the daily ins and outs of the month-long chaos.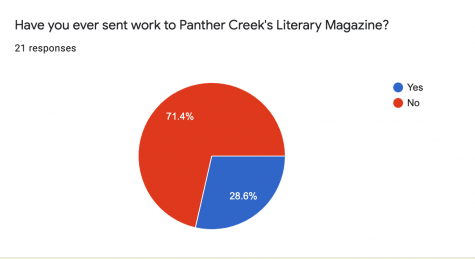 Fast-forward a few months, and the Creative Writing Club is now moving from writing novels to producing a collective magazine. While some students may still be working on their novel-writing, they're also putting their creativity elsewhere; it's going into "Outside the Margins", Panther Creek's annual Literary Magazine. 
First published in April of 2019, Outside the Margins features an abundance of written works, art, and photography, all created by Panther Creek students.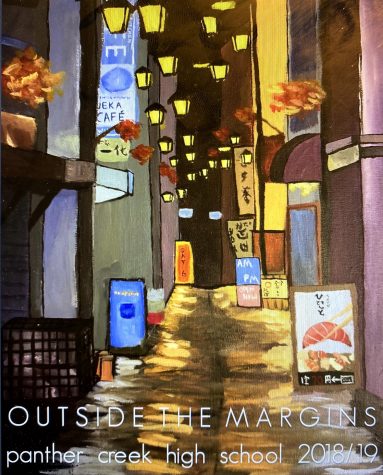 In 2020, COVID-19 kept the Creative Writing Club from publishing the yearly edition of the Lit Mag. This year, that setback only serves as motivation for the club to work even harder to publish their first digital edition of the magazine!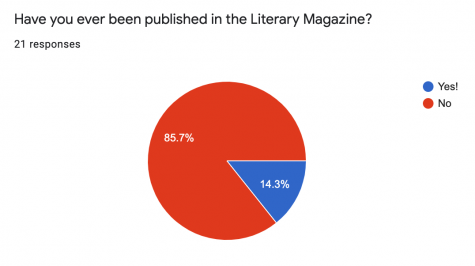 After opening up submissions last week, the Creative Writing Club is eager to get the word out about this opportunity. They've made the submission form accessible via Instagram, Twitter, and through the school's scrolling announcements as well. The form can also be found here: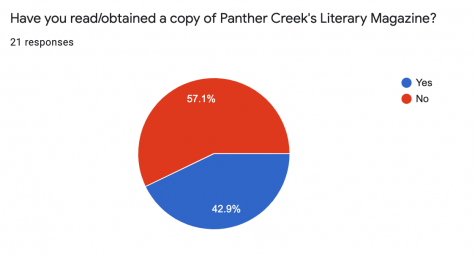 In addition to forms to submit work, the club is also inviting students of all grades to apply to read and assist in choosing works to feature in  "Outside the Margins". The club board is looking for readers who are passionate and enthusiastic about the publication of this year's magazine. The form can be found here: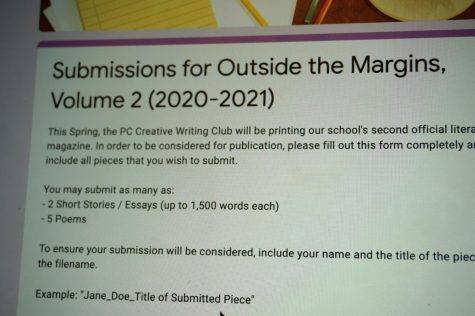 These forms can also be found on Panther Creek's scrolling announcements.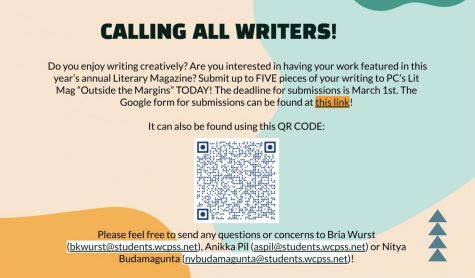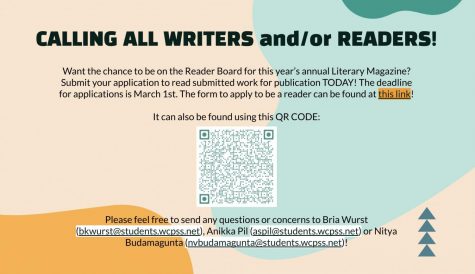 Though the Literary Magazine is affiliated with the club, PC's Creative Writing Club encourages all students to submit, whether they're in the club or not. Any student that enjoys writing or being creative should consider submitting. 
In PCNN's story about NaNoWriMo, information regarding the Literary Magazine was briefly highlighted. Within the story, Tess Janisch, a senior and an active member of the Creative Writing Club, emphasized encouragement to submit to the magazine. 
Tess said, "I think that everyone who reads this or watches this should submit it as well! It's an experience that you're going to benefit from, it's a thing that you can try, and there's nothing to lose going for it."
As of right now, deadlines for both reader applications and submissions are due on March 1st, 2021. The Creative Writing Club Board looks forward to reviewing all work and selecting pieces for the Literary Magazine. Stay tuned for further updates on Instagram (@pchswriters), Twitter (@pchswriters), or Remind (text pchscrewri to 810-10).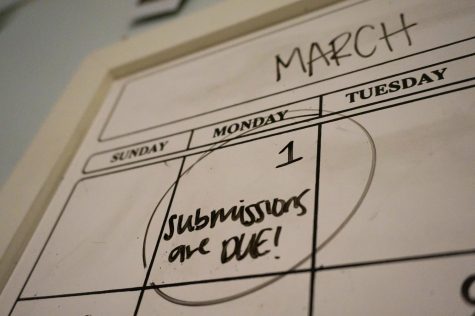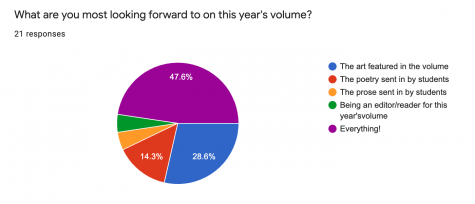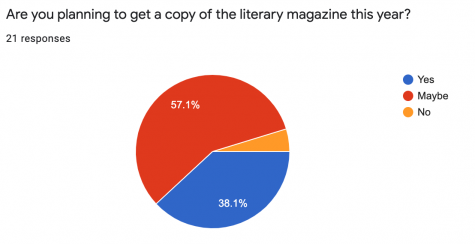 To close, the Creative Writing Board would also like to mention that all students are welcome to reach out to them with any questions or concerns. Here are their names and emails: 
Bria Wurst – [email protected]
Anikka Pil – [email protected] 
Nitya Budamagunta – [email protected] 
Wishing the best of luck to all those who submit and apply to be readers!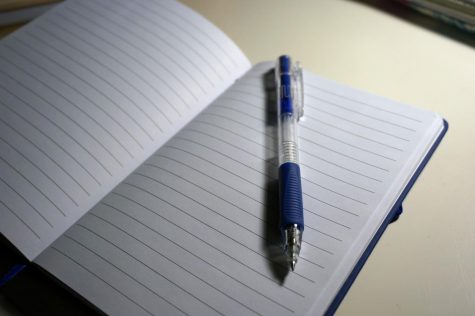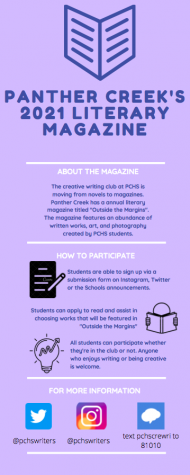 Infographic
(Josh Willis)