Panther Creek Softball Defending Conference Champions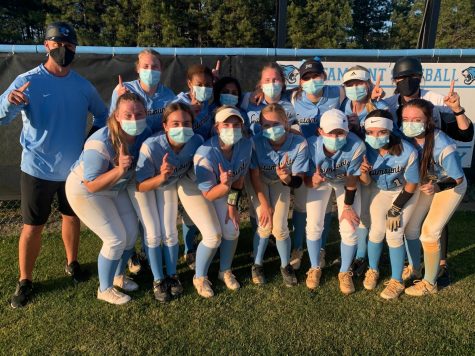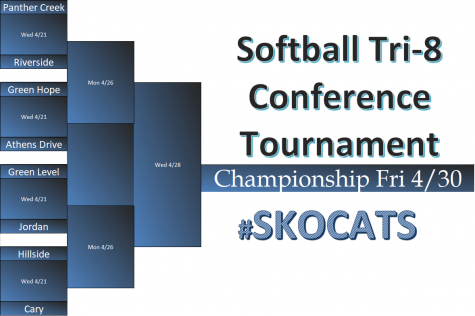 The Panther Creek Varsity softball team ended their conference season 10-0 as of last night against one of their neighboring rivals, Green Level.
The Gators and Catamounts played a hard fought, nail biting game all seven innings.
In the bottom of the seventh inning tied 14-14 with two outs, senior Abby Montanus hit a walkoff double sending sophomore Riya Shah in, defending the Catamounts undefeated title with a perfect 10-0 season.
The Catamounts had 16 hits in the game and one homerun made by junior, Mia Montanus.
Montanus collected four hits in five at bats to help lead Panther Creek Catamounts Varsity to victory. Montanus doubled in the first, singled in the fourth, homered in the fifth, and doubled in the seventh.
"Throughout each inning, I was so anxious because we were behind almost every time. I came into the dugout to talk to the team and I told them that we are NOT losing this game" states class of 2022, Morgan Cifarelli.
"I did not feel discouraged nor defeated at all during the game, because I knew that I could trust the girls next to me to fight back and win the game" Cifarelli continues.
I asked Cifarelli what this game has taught her personally. This was her response.
"This game taught me a lot about grit. We showed grit throughout the entire game, because it was a constant cycle of falling behind, and picking ourselves back up" Cifarelli states. "This affected me personally because it showed me what a team should look like, and it helped my teammates and I become that much closer."
"Games like these teach you it's more than just a win" states senior Monica Arneja. "It was a hard fought game for both sides and shows how truly important it is to not give up. Throughout all seven innings my teammates and I gave our best effort and played ball like we play ball." Arneja continues.
The Catamounts have defended their undefeated title and will move into the conference tournament tomorrow and host Riverside on home field.