Panther Creek's Prom-
As the seniors of Panther Creek step into their final weeks of the semester, there's lots to look forward to. Graduation is right around the corner, and the senior celebrations continue.
We've heard about the senior parade, sports senior nights, and senior college decisions. So, what's next?
This year, the PTSA at Panther Creek has organized and invited the senior class to Senior Promenade on Saturday, May 15th.
Because the pandemic has limited the school's options in terms of prom venues and capacity, Panther Creek will be hosting Senior Promenade at the school from 5:00pm to 8:00pm. There are three time slots available to sign up for between 5pm and 8pm: 5-6, 6-7, and 7-8. Each time slot can be filled with up to 200 people, and the PTSA encourages all students that have paid their senior fees to join them for Promenade.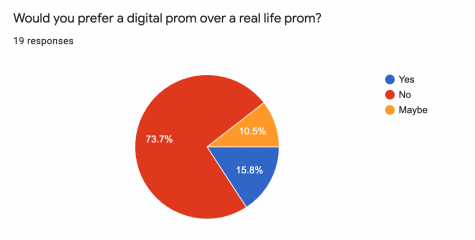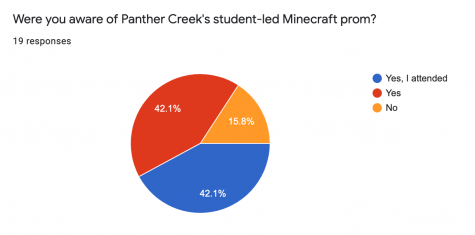 Within the Catamount Messenger, the PTSA has included this message regarding the event:
"Dress to impress and show off your style on the red carpet. Be ready to capture the moment in one of our photo booths and enjoy a sweet treat compliment of the PTSA."
Promenade not only calls for red carpets, fancy fashion, and photo booths, but it also includes food trucks, lots of activities, and good music.
If you've paid your senior fees, sign-ups can be found within your student email. If you've paid your fee and would like to attend, don't forget to go and sign up via Ms. Masterson's SignUp Genius! Sign-ups close today (April 30th).
We're just 16 days away from Promenade Night. The seniors are excited for the opportunity to dress up, get together with their friends, and enjoy a night of fun as their last year at Panther Creek High School comes to a close.
Senior Lily Blanchette highlights what she's most excited about for Promenade. She smiles as she says "I'm looking forward to getting to see all of my friends, and getting to see my girlfriend. That'll be nice."
Like many students, Lily is enthusiastic about her plans before and after prom as well. "I'm taking pictures with my friends beforehand, and we're just going to hang out for an hour or two before. We're all going to meet up together for prom, and then hang out at someone's house afterwards!"
Reflecting on the way that prom has been structured this year, Lily also shines a light on the implementation of three time slots for Senior Promenade."I think that those are a really good idea," she says. "It obviously helps a lot with the COVID guidelines."
Now, we know that prom won't look as traditional as it has in past years. The PTSA has had to get a little creative with holding a prom celebration; however, they aren't the only ones thinking outside of the box at Panther Creek.
The students of Panther Creek have been doing so too. At the beginning of April, they created and hosted a digital prom… via Minecraft.
Senior Alex Puerto says that it all started on a whim. "It was kind of a stupid idea that we were throwing around. And then we decided, let's give it a shot. Throw it out there, see who's interested!"
Alex and his friends put out a Google poll, and were positively surprised with the results. They received 22 responses, all of which were enthusiastic about the idea of a Minecraft prom.
Alex's inspiration for Minecraft prom stems from the presence of Minecraft in many student's lives. "Everybody's got Minecraft nowadays, or at least tried it. We play Minecraft pretty regularly, maybe every weekend, and we've been having a lot of fun with it."
Alex used Discord to make Minecraft prom come to life. While Discord's original purpose was to serve as a gaming app/platform, Alex describes that it's also used for messaging, and is extremely active. "You create your own communities (on Discord), and you've got your own servers that serve as a hub."
Alex created a Discord server for the attendees, and all were able to chat on voice call, hang out in the venue, socialize during games, and play the games themselves. 22 people showed up for the event in total, and it lasted about an hour.
As one of the creators, Alex's favorite part was simply talking to everybody. "It was just kinda fun to talk. I was the admin, so I got to just float around… it was pretty fun, and also nice to talk to people. People that I hadn't ever met, and people that I've known for a long time!"
36.8% of those that participated in Minecraft prom agreed that talking was the best aspect of the night.
Similar to Minecraft prom, 68.4% of those PCNN polled (19 students) said that they're also most excited to socialize and talk with their friends at Promenade as well.
Whether you've already been to Minecraft prom or are planning to go to Promenade (or both!), PCNN wishes all of the seniors the best during their last weeks of high school. Thank you to the PTSA at Panther Creek for making Promenade possible!