Things Get Inky with Inktober 2019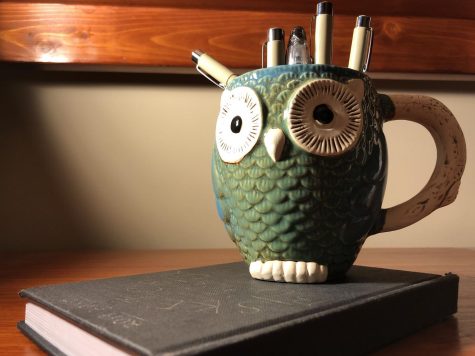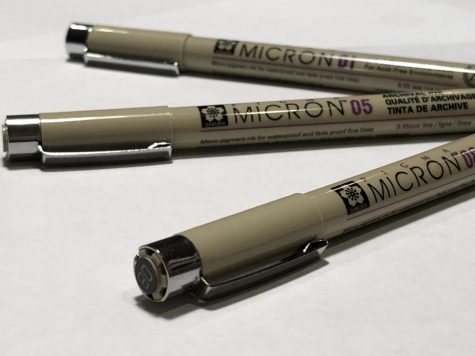 Panther Creek High's student artists come together in the month of October to take on an annual worldwide challenge called Inktober. The goal of Inktober is to create an ink drawing every day for the entire month, which is thirty-one drawings for thirty-one days. 
Artists may base their drawings off a prompt list for every day or go rogue with their imaginations. The list can be seen on the Inktober official website, and is described as something to spark creativity. 
According to uniball.co.uk, Inktober was started in 2009 by Jake Parker, a comic book artist and animator. He created the event to challenge himself and improve his inking skills, as well as to develop himself as an artist. Since then, Inktober had spread worldwide and thousands of artists participate in it every year. Works are then posted on Instagram under the hashtag #inktober. 
After asked why she did Inktober this year, junior Nitya Budamagunta said, "…I just kinda saw it on Instagram and was like, you know what, I'll do it — why not?" 
The busyness of the school year definitely left some challenges for Panther Creek's young creators. 
When asked about the difficulties of Inktober, Budamagunta said, "Finding time to actually draw because, of course, [of] junior year and school, and it's very hard to find time." 
Though the challenge may seem daunting, its primary goal is to help artists, ranging from amateurs to professionals, in becoming more organized, and improve their art skills and drawing habits. 
Budamagunta commented, ". . . I sort of finished it but also to the point where I combined multiple topics and then did it like that, but yeah, it's been great." 
Even for those who hadn't finished by the end of October, there was a bright side. 
Wendy Mao, a junior, said, "It didn't go great . . . but also, now I have more inspirations." 
Currently under the #inktober19 hashtag, there are more than 77,000 posts of beautiful and creative artworks as a result of the challenge — a wonderful wrap to Inktober for 2019.