What is PC Chorus singing at the winter chorus concert?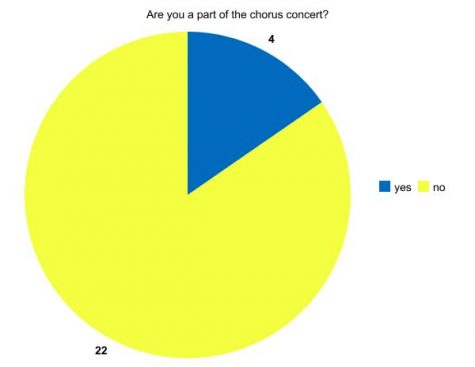 Panther Creek has put on some amazing events this past school year, but reaching to the top of the list was the chorus concert.
On the night of December 17th 2019, Panther Creeks very own chorus department had their annual chorus concert. The group performed songs such as The Wiseman And The Star Walkin' Down The Road To Bethlehem and Magnificent Horses.
The concert started out strong with "Ngothando" and the audience seemed to really be into it and the inclusivity of another culture.
Jack Wilson, a junior who participated in the concert said, "I had a really fun time and I thought we did really great and it was really fun for all the ensembles to come together". His favorite part of the concert was their opening song because it made a cultural statement, unified all the choirs and it gave the audience a glimpse at what was to come for the rest of the concert. 
Another junior, Rylee Gossett said, "The concert was really good. I think we came together and produced everything pretty well with a really good tone and the musicality was there". Her favorite part of the concert was also the opening song because it represented the chorus department as a whole and showed how we can all come together for a song. 
We took a deeper look into senior, Matthew Young. Matthew has been apart of chorus since he was a young freshman and has always had a passion for singing and has participated in every musical and play here at Panther Creek. As his final year as a senior, Matthew said, "It was so fun performing my last concert as a senior. I will miss it so much when I graduate". When asked what he'll take away from being a part of chorus, Matthew said, "My takeaway is the ability to collaborate with my peers in order to sing and perform to the best of our abilities." 
The Panther Creek chorus department was happy and content with their final performance of the 2019-2020 school year.