Moogfest Reveals 2017 Lineup, Brings in Local Artists
Hang on for a minute...we're trying to find some more stories you might like.
On Tuesday, March 7th Moogfest announced their full 'Future Sound' lineup, which features a few North Carolina artists.
This year's lineup includes headlining artists Animal Collective, Flying Lotus, and Gotye. Check out the full lineup below.


Each year Moogfest tries to bring in some local NC artists, this year they will feature Durham, NC rapper Professor Toon and Raleigh, NC rapper, singer ZenSoFly. ZenSoFly will add Moogfest to her festival resume after performing at Hopscotch Music Festival in Raleigh last year.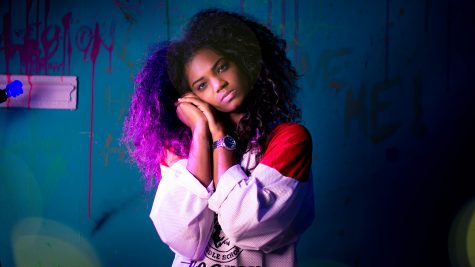 (Credit: Raleigh Agenda)
Moogfest is set to go down May 18-21 in Durham, NC. This is the second year in a row Moogfest will take place in Durham, attracting electronic music and technology lovers around the area and around the country.
For tickets visit tickets.moogfest.com