Mr. Catamount 2018
Mr. Catamount 2018
What is Mr. Catamount?
Panther Creek High School's main event of the year. The 10 contestants are chosen through a voting system based off the seniors decisions. The contestants fight for the title of Mr. Catamount by demonstrating their talents, dance skills, and personalities.
Who Coordinates Mr. Catamount?
The show is put together by Mrs. Whitney Masterson, Ms. Jennifer Travis, Mrs. Emily Petersohn, Mr. Johnny Gatlin, and PCHS administration. The dance practiced and performed by the contestants was created by the PCHS Dance Team (Some of which include: Taylor Schlegel, Amanda Rini, Isabel Wilson, Jessica Green, and Morgan Gustafson.) The whole event was emceed by two great students, the witty Nikhil Kettay and hilarious Anna Crosby. Mr. Cat would definitely not be possible without the smart technical crew (including: Emma La Rocca, Kaili Boyd, Emma Bradley, Nathan McMorris, Julian Nayagam, Callie Stober, Nicole Stone, Emily Theobald, and Nick Wiblitzhouser.) PCNN attended the event and recorded the full show to allow people who did not get to see it to view it from home.
The Contestants
Contestant Number 1: Nathan Vance
Nathan Vance, escorted by Jaclyn Montaque, is a member in the Panther Creek band. Nathan plans on attending UNC Chapel Hill.
Contestant Number 2: Jake Cramutola
Jake Cramutola, escorted by Abbi Pagano, is the captain of varsity cheerleaders at Panther Creek. He is also a part of Project Unify, which helps students with special needs. Jake pole vaults for the Panther Creek track team and works two jobs in order to pay for college. Jake is going to attend UNC Charlotte to major in business in the honors program.
Contestant Number 3: Spencer Pearce
Spencer Pearce, escorted by Caitlin Burke, is a part of the Panther Creek's chorus and a cappella groups. He works at Autobell and he likes to be fit and work out. After high school, Spencer plans to attend Appalachian State University and become an athletic trainer or physician's assistant.
Contestant Number 4: Sheel Patel
Sheel Patel, escorted by Sierra Brown, is Panther Creek's Senior Class President. He also participates in many other parts of our school, including: Catamount Chaos, WhyWakeWalks, Astronomy Club, DECA, Interact, NHS, French Club, and French Honor Society. Sheel plans to attend UNC Chapel Hill to double major in Business Admin and Public Policy. He wishes to get involved with business and eventually run for office. Sheel's dream job would be becoming the U.S. Senator and CEO of his own fortune 500.
Contestant Number 5: Jacob Cline
Jacob Cline, escorted by Sarah Hall, is a part of the Panther Creek Cross Country and Track team. Jacob plans on attending NC State to major in Biochemistry. After college, he hopes to be commissioned through the U.S. Navy and work in biochemistry.
Contestant Number 6: Jack Reider
Jack Reider, escorted by Julia Barrineau, is an all-American boy. He loves America with a passion. Jack works at Pump It Up which is a play place for kids and he has become a great role model for children while working there. Jack will attend NC State for college and major in Agricultural business management and change into a business degree.
Contestant Number 7: Tyler Young
Tyler Young, escorted by Kiki Falkanger, is a part of Panther Creek's Theatre group. He has been involved in several theatre productions. He is in the Catatones, Chorus, and the a cappella group at Panther Creek. He will attend Appalachian State University for a major in Computer Science. He wishes to become a software engineer.
Contestant Number 8: Kevin Sebastian
Kevin Sebastian, escorted by Sierra Jones, is a member of DECA and NHS. He has decided going to either NC State or Wake Forest to double major in Political Science and Biochemistry. Kevin wishes to practice law and work for the Department of Agriculture or represent an agribusiness company.
Contestant Number 9: Matt Dipasquale
Matt Dipasquale, escorted by Abigail Yewdall, works at his family business, Vin Dipasquale Landscaping. He wishes to attend New York Film Academy to become an actor for action movies.
Contestant Number 10: Tsiniate Kesu Endalkachew
Tsiniate Kesu Endalkachew, escorted by T Nguyen, is best known as one of Panther Creek's rappers. He is an editor in the Panther Creek newspaper and spends most of his free time creating music. He is on Soundcloud and Spotify. He raps under the name 'Kidd Ethi' and released his new album the night before Mr. Catamount occurred. Kesu plans on attending the University of North Carolina in Charlotte and influencing the rap game as he gets older.
The 2018 Mr. Catamount Judges
Haleigh Jo Baker
Haleigh is from Zebulon, NC, and attends Rolesville High School. Haleigh is Miss North Carolina's 2011 Carolina Princess, 2014  Supreme Princess of NC, and 2015 Royal Miss Princess of NC. She also received the Interview Award by Miss NC Teen USA pageant where she placed first runner up.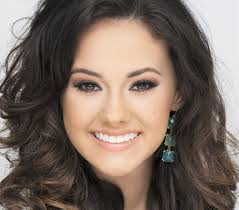 Bob Dumas
Bob has a radio show named, "Bob and the Showgram" on G105 and has been a part of the entertainment industry for more than 25 years. Bob is a brain tumor survivor and raises awareness for his organization 'Bob's Buddies' which funds for pediatric brain tumor research.
'
Beairshelle Edmé
Beairshelle is the weekend morning anchor for CBS North Carolina which is available to watch in most of North Carolina. She has worked at several other stations through out the years and is a member of the National Association of Black Journalists.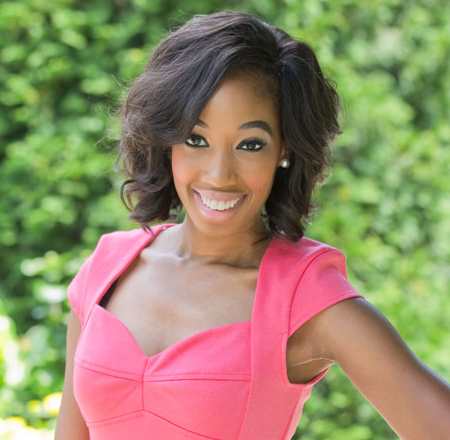 Round 1: Being Mr. Catamount
During this round, the contestants give a short speech about their qualifications to be Mr. Catamount.
Hannah Bonet
Round 2: Cat Walks
For this round, the contestants strut around the stage while the emcees explain why they each should be Mr. Catamount.
Hannah Bonet
Meet the Ladies
During this part of the event, the Homecoming Court comes out and they each tell why their escorts should be Mr. Catamount.
Hannah Bonet
Round 3: Talents
This may be the most important round of all. Contestants show off their creativity and skill to prove who has the most talent.
Jack Reider
Jack performed first. He did a hula dance with background dancers.
Hannah Bonet
Kesu Endalkachew
Kesu performed next. He rapped three of his own tracks and included his features on stage during the show.
Hannah Bonet
Sheel Patel
Sheel performed third. Sheel spoke onstage about how he wished to win and why he was the perfect candidate as if he were extremely underprepared for the event.
Hannah Bonet
Jacob Cline
Jacob performed next. He sang a song he wrote to the tune of Let it Go about how addicting and annoying the tune was.
Hannah Bonet
Matt Dipasquale
The fifth competitor, Matt created a dance to a couple different songs starting from the 80's, then the 90's, and then used a song from the new century with two backup dancers.
Hannah Bonet
Tyler Young
The next competitor, Tyler, sang a song about the Left and Right side of the brain and what would happen if they separated from each other. He was his left side and his puppet was the right side.
Hannah Bonet
Kevin Sebastian
Kevin, the seventh competitor danced to one of Queen B's best tracks, "All the Single Ladies."
Hannah Bonet
Nathan Vance
Nathan, the eighth competitor acted like the famous Bob Ross and painted a few young ladies on stage while they held a plastic lawn ornament.
Hannah Bonet
Spencer Pearce
Spencer performed next. He sang "Perfect" by Ed Sheeran while playing his guitar.
Hannah Bonet
Jake Cramutola
Jake wrapped up the talent round with an acrobatic dance to a mix of famous Michael Jackson songs.
Hannah Bonet
Round 4: The Dance
The dance is a mixture of a lot of popular songs the school's dance team choreographed.
Hannah Bonet
Round 5: Special Guest Q&A
Each contestant brings out their own special guest that picks a question out of a basket for the contestant to answer.
Hannah Bonet
Homecoming Court Dance
Hannah Bonet
Top 3 Mr. Catamount Contestants
After each contestant tells the crowd how they're feeling, the top three contestants are chosen by the judges.
Hannah Bonet
Top 3 Mystery Competition
The mystery competition was a lip sync battle. Kesu and Mr. Hoey lip synced the song "Respect," Jake and Jason lip synced the song "Wannabe," and Spencer and his Memaw sang "Holding Out For a Hero."
Hannah Bonet
Crowning Mr. Catamount
Winning it all, Spencer Pearce came out as the official 2018 Mr. Catamount.
Hannah Bonet
Panther Creek News Network thanks a few fellow members, Hannah Bonet, Aden Bonet, Max Brandt, and Lauren Willhite for the video, audio, writing, photos, and editing put into this story to provide the school with a replay of Mr. Catamount.