Class of 2k18 Says See Ya Later!
Hang on for a minute...we're trying to find some more stories you might like.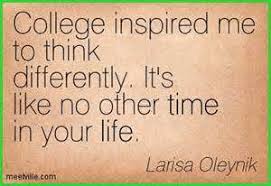 Overview
As the second semester comes to an end, seniors have to decide what they will be doing after graduation.  PCNN sought out a random sample of Panther Creek High School Seniors to survey what they will be doing after they graduate.  A series of four questions were asked to each interviewee, "Are you excited for graduation?", "What are your plans after graduation?",  "What are you going to miss most about Panther Creek?", and "What are you looking forward to most in college?"
Interviewees
Our first interviewee, Rahil Sharma, is attending NC State university upon graduating.  He is currently undecided on his major but is looking forward to the freedom and living on his own in college.  Lastly, Sharma stated that he will not miss anything about Panther Creek and is ready to move on to college.
Next, PCNN interviewed
.
He plans to go onto UNC-Charlotte and study computer science.  Sulikeri is going to miss hanging out with his friends in High School but is looking forward to having freedom and getting away from home.
Next we interviewed Sierra Brown.  Brown is attending Catawba college to run track and field.  She is bittersweet about graduation and is going to miss her friends the most.  She states that it will be hard to leave her friends that she sees on a daily basis.  On the other hand, Brown is looking forward to the parties of college and her extended freedom.
Fourth, PCNN tracked down Jonathan James and interviewed him.  He states that he is ready to get out of Panther Creek and attend UNC-Charlotte.  Ultimately he is excited for the freedom and the fun that comes along with the college experience.
Next, PCNN reporters interviewed Graham Merrett.  He is excited to attend college at the University of South Carolina.  He will miss the Panther Creek environment, all of his friends, and various events like sporting events.  Like the rest of the interviewees, Merrett is excited for the freedom in South Carolina.
Lastly, we interviewed Nic Hornshuh.  Hornshuh is excited to graduate and leave Panther Creek like the others.  He plans on attending East Carolina University.  He states that he will miss his friends the most, but is ready for the change.  In addition, he is excited about not waking up early every morning, and the freedom.