Students VS Staff
On April 25th, students faced off against staff in a basketball match. Even the SRO (Student Resource Officer) decided to join in on the game.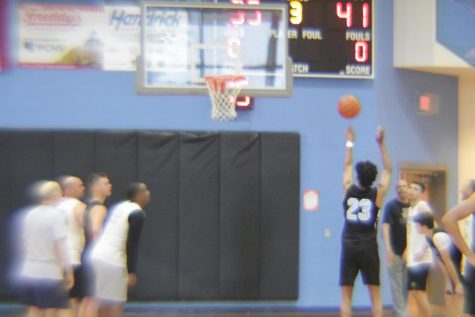 The student team consisted of star players, including Justin McKoy, Dre Barbee, and Mason Taylor.
This was the first time in four years the students beat the Panther Creek staff. In the first quarter, the students were holding a steady lead against the staff. Staff were quick to catch up, and they remained close for the remainder of the game. In the end the students came through and won with a final score of 73, with teachers scoring 68 points.