A Virtual Finale: Seniors Thoughts On Online School
COVID-19, also known as the Coronavirus, has disrupted many plans in 2020. From weddings to proms to even small gatherings, so much has been canceled with hopes to be rescheduled soon. One big thing that has been interrupted in America and all over the world is school. All types of schools, ranging from Pre-K to Colleges, are on a pause because of the virus. There has been a long debate on how schools should work this year but has anyone taken the time to see what the students think? Here is what four seniors from Panther Creek feel about the situation:
When asked about how COVID has affected her senior year, Sarah Merrett says, "COVID-19 is affecting my senior year as we can not return to in-person instruction yet, which is very sad because I love talking and interacting with people. It has also affected sports and has moved them to a different time of the year." When asked the same question, Delaney Garver states, "COVID-19 has affected our senior year so far by taking away many of the things we have looked forward to for a while such as senior brunch, football games, and our last year of homecoming."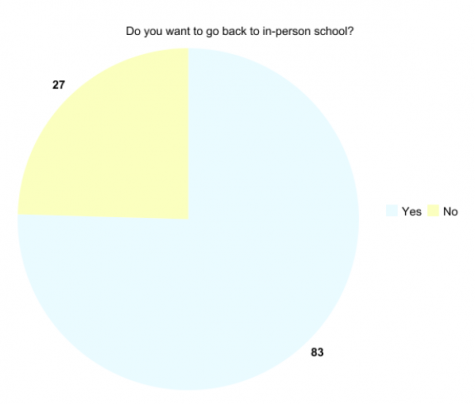 There is a lot of emotions surrounding COVID canceling at least the first half of most people's senior year, but the most common feeling seems to be upset. When asked what her thoughts were on COVID potentially ruining senior year, Lekha Sullivan said, "It is very upsetting and sad that it could potentially ruin the whole year. I wish I could be attending school events with my best friends". Emma Potter took a different outlook on as she states, " Although it is sad that COVID could potentially ruin all of our senior year, I have tried to keep a positive mindset about it. I can not control the situation so by looking at the positives and trying to make the most out of the opportunities given, I think we will still be able to have a fun senior year even if it is a little different!"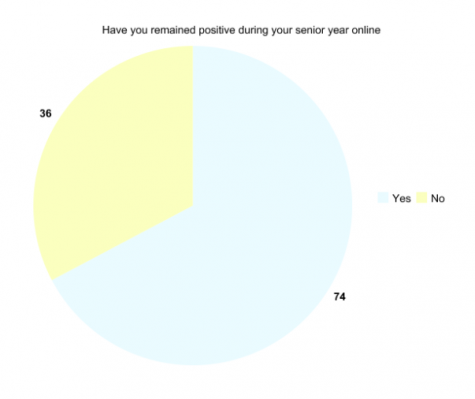 Continuing with the positives, we asked students how they have remained hopeful and active while maintaining COVID guidelines. Potter and Garver both answered with walks outside, hanging out with family, and face timing with friends to stay in touch. Lekha Sullivan likes to remain active by running since it helps clear her head and can remain safe while easily socially distancing. Sarah Merrett has been enjoying golf with her family, long walks, and even bike rides on the tobacco trail!
Although COVID has a large impact on our senior year, we are all still trying to find the positives in these crazy times!