Holiday Traditions in an Untraditional Year: What Will Winter Break Look Like for Panther Creek?
Tradition can be described as a "long-established custom or belief." It's something often passed from generation to generation, revisited year after year. Maybe your favorite tradition during the holiday season is baking with your grandmother, or going to the same place every winter. Maybe it's something else. People often think of tradition as something set in stone.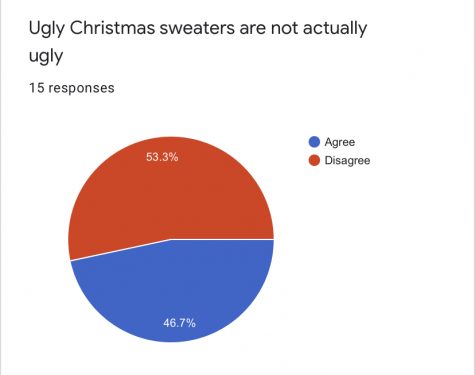 But in a year like no other, which traditions for those of us celebrating a holiday (or multiple holidays) can safely remain the same? Maybe you're missing out on spending time with relatives or going someplace, if that's something you normally do, but you can still pull the same symbols and special decorations out of storage as you've always done. Lights of all kinds can be strung on walls or placed on tables to provide the comforting holiday glow so many are accustomed to this time of year. Wintry crafts can fill your entire kitchen until you find a place to display the final product. And despite school being conducted virtually, you still get time off. (Can I get three cheers for the two week break upon us?)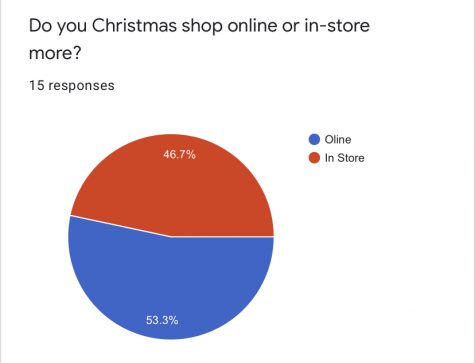 Traditions can change, too, despite what you would think from hearing the word. The modifications made may be drastic, but they don't have to be. If you have dinner with extended family on a certain day each year, you can do it safely from any distance with the help of video call apps like Zoom, Skype, FaceTime, or countless others. Some families are coordinating recipes to unify their experiences even further. Outside of food, some places with grand light displays that used to let you walk or take a wagon ride through are now allowing people to have a similar experience from the comfort of their cars. According to filmdaily.co, when New Year's Eve rolls around, Times Square will be predominantly empty (save for a few socially distanced "in-person honorees" for "broadcast purposes"), but the ball will still drop for all to see on television or from windows as it has for over a century.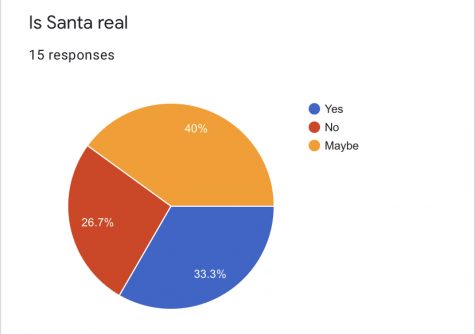 Panther Creek junior Nicole Lane's family's holiday traditions are remaining largely the same, but tweaked a little. Nicole's family celebrates both the 'American' Christmas that many people recognize in the States and a Slovak traditional Christmas. The only difference in the way the Lanes will be celebrating this year is that their Christmas Eve visit to church will be virtual, as they mostly spend the holidays with only immediate family. They'll still be having a multiple-course fish dinner featuring salmon, as well as putting honey on their foreheads in the shape of a cross.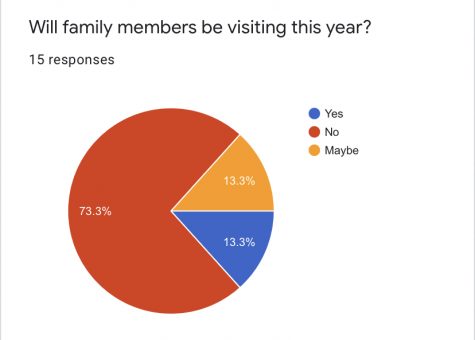 Meanwhile, senior Shanaya Shetty's family is skipping the big dinner they normally have with relatives, while still keeping their smaller traditions the same. Shanaya and her family, who also celebrate Christmas, typically decorate a tree, make cookies, hang up stockings and lights, and set off fireworks.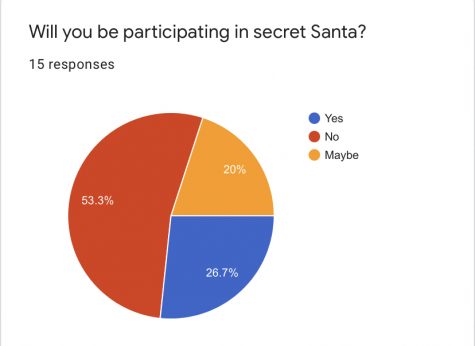 In a year as… unique as 2020, to put it lightly, there's also no time like the present to come up with brand new holiday traditions! With nearly three quarters of the Panther Creek students polled seeing an absence of visitors from extended family, they could be developing something new this year that might stay with them for ages to come. It's possible that your own family is going to try putting new foods in place of the ones that normally fill the table during holiday dinners. Maybe you'll find a new holiday-themed movie that you like so much, you'll watch it every year from now on around this time. (If you're interested in an age-old cinema debate that lives on in 2020, check out PCNN's article from last year on whether or not Die Hard is a Christmas movie.)
Even if you don't celebrate a holiday over winter break, you can still take advantage of all the free time it gives you to do as many projects or take as many five-hour-naps as you like. It's your time to spend. Enjoy the break, Catamounts– how's that for a tradition?