The Mean Green Beans Tackling Natural Challenges!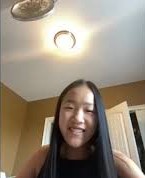 Panther Creek has had a great year in competition. The Panther Creek Softball team has won the Conference and the Conference Tournament; Men's Basketball, Men's Soccer, and Football all have won the conference as well. This dominance has not just been in the world of Athletics, but in the world of Academics. The Mean Green Beans placed 7th overall in the North Carolina Envirothon this year. 
Yutong Qui, team leader and senior at Panther Creek, broke down how the Envirothon competition worked. Yutong says that there are 5 different sections at the Envirothon, and each member of the team picks an event and a backup event. The 5 events are Soil, Wildlife, Forestry, Aquatics, and Current Environmental Issues. Yutong competed in Forestry as her main topic and her second was Current Environmental Issues. There are three stages of the competition, regional, states, and nationals. The Mean Green Beans placed well enough at regionals to move onto the state-wide competition. 
The Forestry event that Yutong Qui competed in was a "long document where you understand how the forest ecosystem works and how humans impact it… the different things affecting forests." Another part of the exam was identifying the common trees in North Carolina by their leaves. For her second event Yutong competed in Current Environmental Issues. For this event, competitors must read articles discussing what is going on in the world. Yutong gives the examples of "how hurricanes have affected the shorelines over the years," "how remote sensing technology is helping farmers recently," or "how new legislation that is helping an area."
This competition, like most things in a Covid world, is virtual. Yutong who has been a member for two years, has not had the opportunity to compete in an in-person Envirothon, but says she has enjoyed the experience that the Mean Green Beans have given her. She encourages those who have an interest in environmental science for their future or just for fun to join the team and compete in these events.
Congratulations to the Mean Green Beans for the success and tackling a natural challenge!