How did PCHS Students Go Into the New Decade?
Advertisement
Hang on for a minute...we're trying to find some more stories you might like.
Students at PCHS were very excited when the holiday's approached. Although Christmas is a very big and important one, there is also the New Year's celebration. New Years Eve and New Years Day has always been a night to look forward to, staying out with your friends and family and counting down to the very last second of the year. However, this year it is a little more special, as we are coming to the end of a decade and entering into the 2020's. For our generation, this is the first full decade we will live through, so it was a very exciting and special moment that all student's celebrated differently. Some students have taken vacations with their families, spent time away and relaxed throughout the holiday break, while others spent time with their friends and did the countdown with them. The start of the New Year also resulted in the start of something else.. New Year's resolutions. Hundreds of thousands of resolutions are made each year, part of which are made from the students at PCHS. Of the 30 people polled, only 11 answered that they had a serious resolution they wanted to complete this year, which is roughly only 1/3 of the students. However, resolution or no resolution, students generally had a great/good 2019, which we love to hear, and hope that 2020 will treat everyone even better. Happy New Year!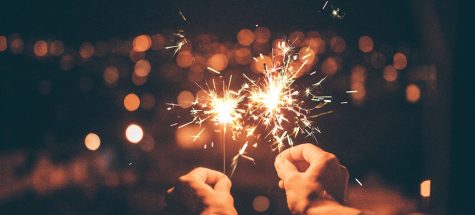 New Years