Senior Parade of 2021: Fuels like Paradise
A Look at the Class of 2021's Senior Parade
The class of 2021's senior year is now well underway, and the seniors have adjusted to their last year of high school as their assignments and classes are held online for the 1st semester. Despite how different the year has been for students so far, parents and staff at Panther Creek are working extremely hard to ensure that the seniors still have the fun and memorable year that they deserve. 
To celebrate the beginning of senior year, parents and staff members organized a tropical-themed car parade in the student lot at Panther Creek. Students were told to get creative with their decorations on their cars and the outfits that they wore to the parade.
 Eager to have the opportunity to celebrate, the seniors immediately got busy coordinating plans with their friends and decorating their cars for the parade, which was held on September 29th.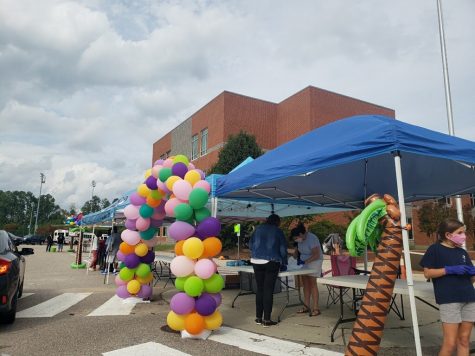 Seniors Anaya Patel, Hewson Welke, Vihaan Ambre, and Ishita Chavan all drove through the parade with some of the friends they've made throughout their time at Panther Creek. When asked about decorations and dress for the parade, the 4 seniors enthusiastically described their cars and the outfits they had chosen to wear to the parade. 
"We bought a giant inflatable toucan from Ollie's and got some Christmas lights," Hewson says.
Vihaan also had a creative idea for his car; however, he wasn't able to execute it due to a last-minute change of plans with friends. At the mention of decorations, Vihaan laughs as he says "About that… I was going to put up a single banana in front of my car… but unfortunately, I was supposed to bring one more friend with me, but he canceled on me last minute, and I didn't have enough time to grab the banana and put it on my car." 
To match the festive and tropical appearances of their cars, many of the seniors also showed up wearing Hawaiian shirts and sunglasses. 
Ishita and Anaya, who drove together through the parade, both elaborated on the experience of getting to decorate their cars with  friends beforehand. "We had it all planned out a week before because we were super excited, and we spent about an hour and a half before the parade decorating," Anaya says. "That might've been the best part."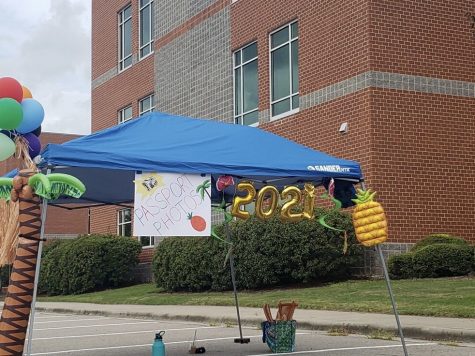 When asked about her favorite part of the parade, Ishita happily agreed with Anaya. She smiled and said, "Honestly, it was before the parade when we all met up and decorated our cars."
Upon arriving at the parade, the students were greeted by many of their past and current teachers as the teachers held up tropical-themed signs. Anaya said that "As soon as we pulled up, the first person we saw was Ms. Masterson, so we got to talk to her about online school and how she's doing and everything."
Students were greeted with inflatable palm trees scattered throughout the student lot, colored balloons, encouraging signs, and many tropical decorations. Not only was the atmosphere at Panther Creek cheery and celebratory, but the students said the atmosphere inside of the car was happy as well.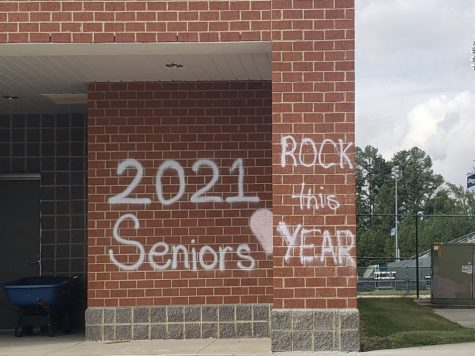 When asked about what it was like to be in the car while at the parade, Ishita described her experience as a memorable one. "It was fun! Everyone was cheerful, and it was kind of nostalgic, because of all of those memories we shared last year."
The seniors at the parade also received goodies from the parents and staff. Students were given gift cards, personalized pens, cups, lanyards, stickers, candy, popsicles, their senior shirts, and more. 
Hewson holds up and clicks his pen as he says, "We got a pen… I thought that was pretty cool." 
Vihaan's favorite treat from the parade was the popsicle he received. "I hadn't had one of those since 6th grade, to be quite honest!"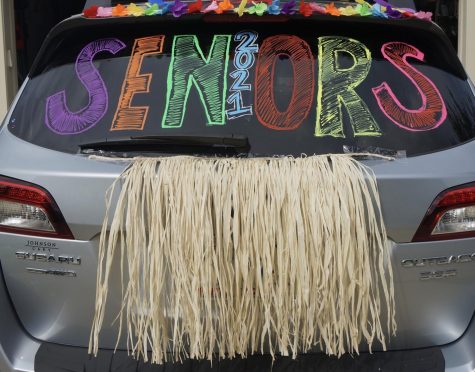 Though being able to drive through the senior parade and to celebrate their last year in high school was a positive experience for the students, they did say that it made them miss not having a traditional senior year more. Being in the building, going off-campus, having a senior picnic, and seeing teachers every day were all highlighted when students were asked about missing traditional aspects of school.
Ishita looks on the positive side of things as she says, "I've been missing not having a traditional senior year since we began, but this was a nice substitute for it!"
Hewson agrees. "We came out of that thinking it was really cool, but we want to be in the building. And hopefully, in the second semester, we can be back!"
All of the seniors are grateful for the opportunity to celebrate their accomplishments thus far, despite being amidst a pandemic.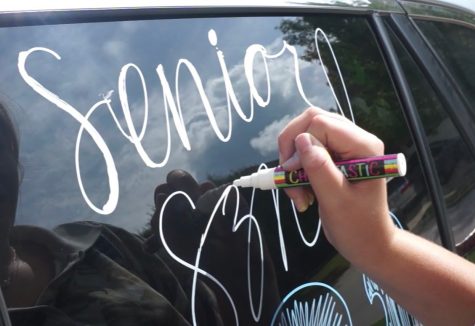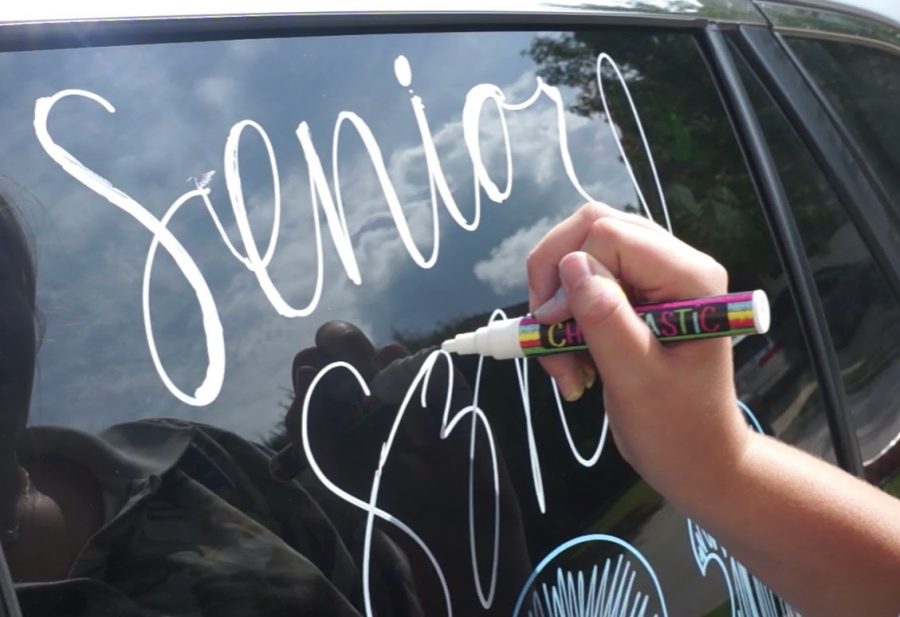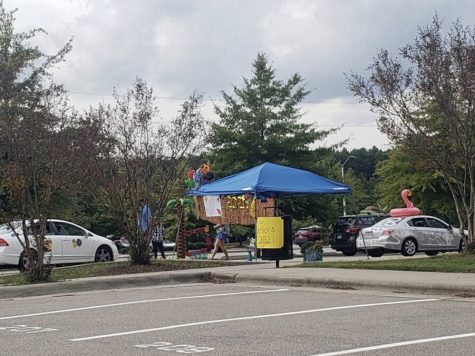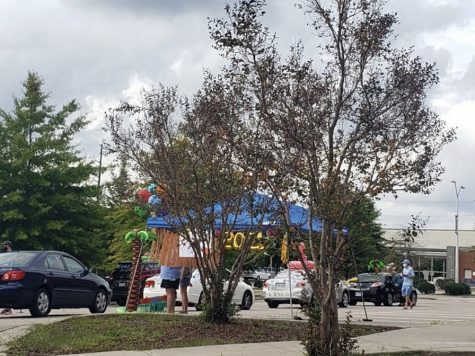 A huge thanks to all of the parents, teachers, and staff at Panther Creek who made this experience so special!