This Week's Athlete of the Week: Abby Patterson!
At Panther Creek, athletics are up and running. The volleyball team is back to work in the gym, and you'll find the cross country team on the track at Panther Creek.
Since sports are back in session, PCNN is excited to announce that their weekly "Athlete of the Week" stories are back!
This week's athlete of the week is Abby Patterson, a senior who runs for Panther Creek's cross country team. The XC team raced against Athens Drive (at Athens Drive) on Tuesday, and Abby won her race against many of Athens Drive's runners.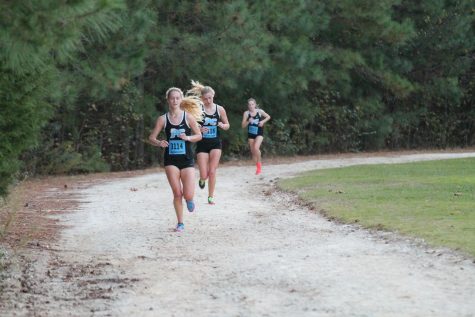 Abby said that on Monday, Panther Creek's cross country team prepared for their upcoming meet by going on easy runs and doing strides. On the day of the meet, they participated in visualization as a team, meaning that they visualized the race before it occurred to clear their minds and go into the meet with a positive attitude.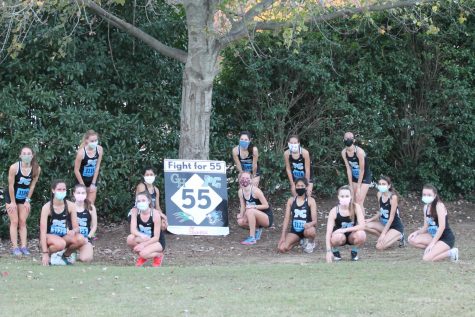 When asked about the most important part of the preparation process, Abby responds with "I think visualization is the most important. It helps you to visualize how you're going to overcome the challenges in the race and get through the tough points."
It's clear that Abby's preparation process worked on Tuesday; she won! Abby smiles as she elaborates on the race. "I actually got my personal record, which is very exciting! I think that it's good that at this point in the season, I am at a point where I've gotten some good times."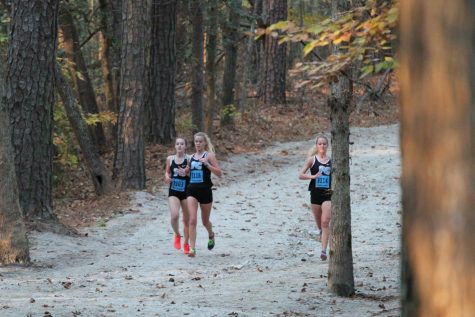 Abby also highlighted Mr. Scruggs, who currently coaches Panther Creek's cross country team, when asked about the best pieces of advice that she's received from her coaches. "Doing all the little things is something Scruggs really emphasizes. Even if the stretching and core strength doesn't seem like it's important, it really is important to prevent you from getting injured." 
Visualization, preparation, and taking Scruggs' advice has led Abby to victory, earning her the title of this week's Athlete of the Week. Way to go, Abby, and good luck to Panther Creek's XC team in their future races!