This Week's Athlete of the Week: Trinity Makley!
It's Friday! You know what that means… 
Another "Athlete of the Week" story!
On Tuesday of this week, Panther Creek's Varsity volleyball team went up against Athens Drive. Early in the game, Panther Creek was down by 2; however, they won the last three sets and ended up taking home the win! 
Trinity Makley, a freshman at Panther Creek this year, helped the team in doing so. She had 17 serving aces and 77 assists, earning her a spot as this week's Athlete of the Week!
When asked about how she prepared for Tuesday's game, Trinity elaborated on her pre-game mentality. Before going up against another team, Trinity said that her team often talks to each other and does cheers to get their energy up. She also emphasized that the most important part of their preparation process was teamwide positivity and energy. "The court can get really quiet at times, so having energy before the game when going into it really helps."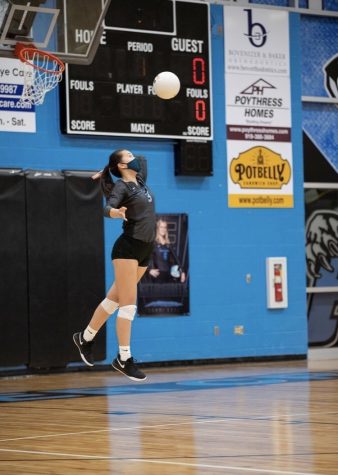 In addition to talking with PCNN about Tuesday's game, Trinity also highlighted the experience of making the team as a freshman. At the beginning of the season, Trinity said that her coaches and teammates both welcomed her with open arms. "My coaches really made me feel comfortable. Since there were other freshmen on the team, the other players always make sure that I'm doing okay and staying positive, both on and off the court."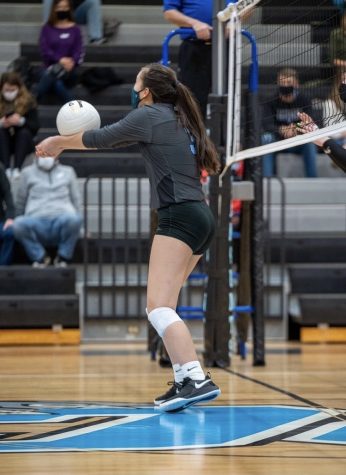 Trinity says that the best advice a coach has given her is that the game isn't about winning or losing; rather, it's about how you play. "The other team could be better than you, but you could still play really well." Though Panther Creek's Varsity volleyball team did win on Tuesday, what matters most is that they played well and are improving with each game. 
Congratulations to Trinity and to the Varsity volleyball team on their win against Athens Drive! Good luck in all of your future games this season. Skooo Cats!