Mental Health during the COVID-19 Pandemic
The circumstance of the COVID-19 Pandemic has caused a lot to change for all individuals. People have been forced to transition from social gatherings in school, work, and family settings to being isolated in their households. Some people rely on getting out of the house and interacting with people to stimulate their mind. As these opportunities have been taken away from all individuals, there has been a serious decline in mental health.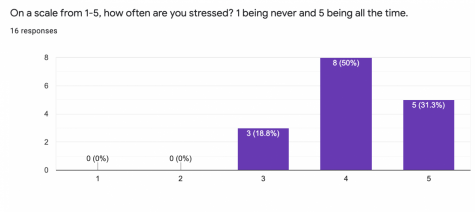 The World Health Organization did a study on COVID-19 and its effects on the mental health of individuals and stated that "Bereavement, isolation, loss of income and fear are triggering mental health conditions or exacerbating existing ones. Many people may be facing increased levels of alcohol and drug use, insomnia, and anxiety." WHO continues on to say that "COVID-19 itself can lead to neurological and mental complications, such as delirium, agitation, and stroke. People with pre-existing mental, neurological or substance use disorders are also more vulnerable to SARS-CoV-2 infection." 
This information shows that the circumstances for COVID-19 are proven to cause serious changes and effects on individuals and therefore, it is important to keep a positive mindset during this time and to take care of one's mental health. Ways to stay positive during the pandemic is to: ensure you are getting enough sleep, try learning something new to stimulate your mind like a new language, stay physically active, and take advantage of technology and use it to communicate with friends and family.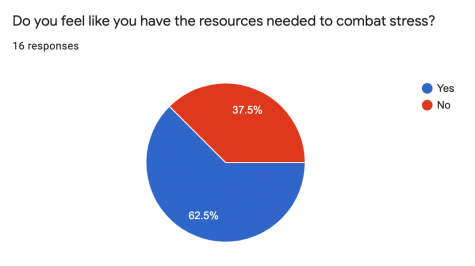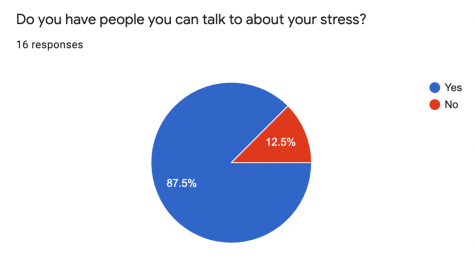 To gather more ways to stay positive during the pandemic, we gathered input from some of our own students here at PCHS. To begin, Shanaya Shetty, a senior at Panther Creek, said some things that stress her out include parents, deadlines and excess busy work. To deal with this stress and anxiety, Shanaya said she usually doesn't have much time to deal with it, but would resort to reading and drawing if she did have the time. To manage her time she creates a schedule for each day. Shanya struggles at avoiding overwhelming feelings caused by school work and extracurricular activities as she said, "I am constantly overwhelmed." When asked to provide advice to students struggling with mental health problems Shanya stated that, "I'm not really sure as it's something I struggle with as well. All I can offer is understanding and empathy especially for students with parents who don't understand or believe them." 
Furthermore, after interviewing one of our PCHS counselors, Ms. Graham, we learned more information regarding a counselor's take on mental health. Ms. Graham said that she can tell a student is struggling by being notified by friends, teachers, or parents and sometimes the student themself. Counselors will often communicate these concerns through emails, phone calls or virtual and in-person meetings. To increase mental health awareness, Ms. Graham wants for "students to know how to access better mental health and to normalize getting help." For students who are scared to reach out to counselors, Ms. Graham says to not be scared of someone who can help you and that counselors are a part of your support circle. For students who are dealing with mental health issues Ms.Graham states "getting help is the first step. It's often not something someone can do alone. You need support. You are worth it and you deserve to be mentally happy." Lastly Ms. Graham added that there is a new mental health initiative being launched at Panther Creek and that the school is "currently finishing delivery of coping skills lessons school-wide which will equip students with important strategies, numbers, and ways to contact counselors and other agencies."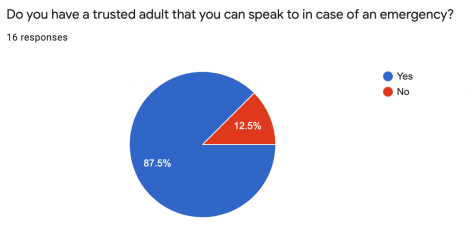 The difficult times and circumstances brought about by COVID-19, has truly tested everyone. It has flipped our world upside down and created struggles one didn't know existed. The only thing one can do during this time is to take care of yourselves, stay positive, and monitor your mental health.