Misrepresentation in Media
The media has brought us an abundance of entertainment in the form of hit movies and tv shows however, the media hasn't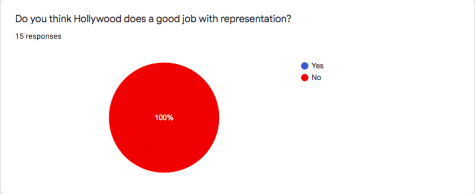 been the best at accurately representing different groups especially in Hollywood. Tv shows like the live action remake of Avatar: the Last Airbender and the blockbuster film West Side Story have prompted the public to think about Hollywood's history of whitewashing and misrepresentation of certain groups in films.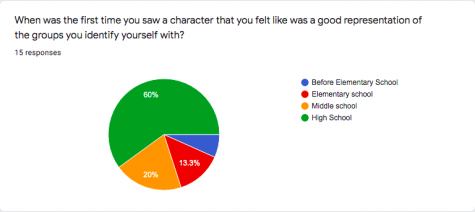 PCNN asked Panther Creek students for their take on the issue of misrepresentation in the media. Junior, Maab Sulieman says "I feel like it's a really big problem especially because so many children learn so much information from the media". Sulieman has experienced first hand the effects of misrepresentation in the media. She goes on to talk about how in a tv show she watched, there was a Muslim character who wore a hijab and in the show it portrayed the parents as "oppressive, hard to deal with, and close minded" and she felt like "it wasn't really a good representation of all Muslim parents". In the interview Sulieman also goes on to talk about how when certain groups are misrepresented in the media, it can make them feel misunderstood. "A lot of the times you have a choice to represent a certain group correctly and accurately but people choose to not do that because they don't want to or it's not going to get views or because it's too much work".
PCNN also interviewed Sophomore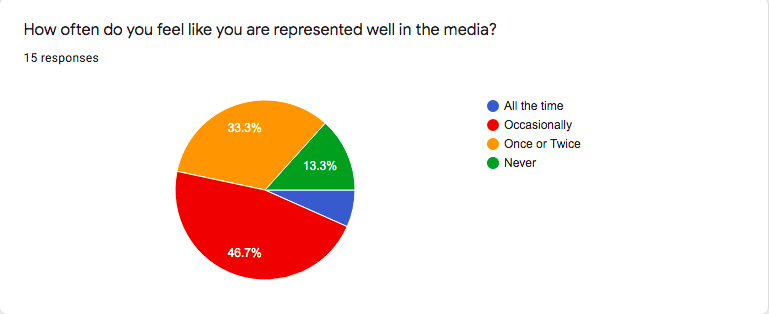 Melissa Craig on her thoughts on misrepresentation in the media. Craig has noticed misrepresentation in the media, more specifically misrepresentation of people of color. She uses the example of Meghan Markle and Kate Middleton. " Kate Middleton is usually seen as nicer and more genuine than Meghan Markle. Meghan Markle is usually seen as a fraud when she really isn't". The two women tend to be portrayed differently when it comes to the media. Craig says "When Meghan Markle was pregnant, [news headlines said] 'Why can't Meghan Markle keep her hands off her bump' and when Kate was pregnant it would say 'Pregnant Kate cradles her baby bump while wrapping up her royal duties' so you could obviously see that the tone's different when they portray black women". When asked when was the first time you felt represented in the media, — replied with "The media hasn't really represented my race correctly". Melissa goes on to talk about how misrepresentation in the media has impacted her. "In the media, they always have a black friend who is always talking in AAVE (African-American Vernacular English) and they're always funny, they think I'm like that too. People will come up to me and people will talk in AAVE and I don't talk like that, just talk how you talk". Craig states. Melissa speaks more about her thoughts on current representation in the media. She says "I'm tired of the black friend always having to be funny".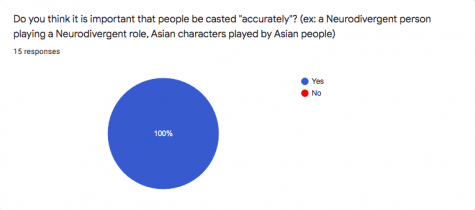 Inaccurate representation on the big screen is an ongoing issue in the media today. Several films have gotten backlash for misrepresenting a certain group of people. For example, Maab refers to the movie Music in which the main character who is on the autism spectrum is played by a neurodivergent actress. That movie has gotten a lot of backlash from the public. "It just bothers me because if you want to make a movie about a kid with autism, have someone who has autism play it instead of someone pretending". 
PCNN asked the two interviewees on how they think this issue can be fixed. Melissa talks about a solution to the problem specifically for people of color. "It's going to be a very hard problem to fix, it's going to take years but I think the best way to fix this problem is to start genuinely talking to black people". Melissa also states "When you spend more time with different races, you'll understand… and learn more". Melissa wraps up her interview by providing one last solution to the problem, she says "educating yourself, that's all I can really say". Maab offers her own solutions to this problem. She states, "If we want to do better we should ask that specific misrepresented group to share their opinions and what they think could be done to help them".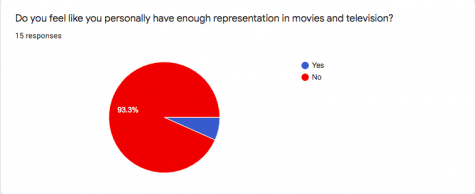 It is clear that the issue of misrepresentation in the media has affected a lot of different groups and individuals in different ways. It's an issue that has been ongoing for years and can be solved through being more inclusive to all different groups of people.