Taylor Swift: Swiftly Reclaims Her Music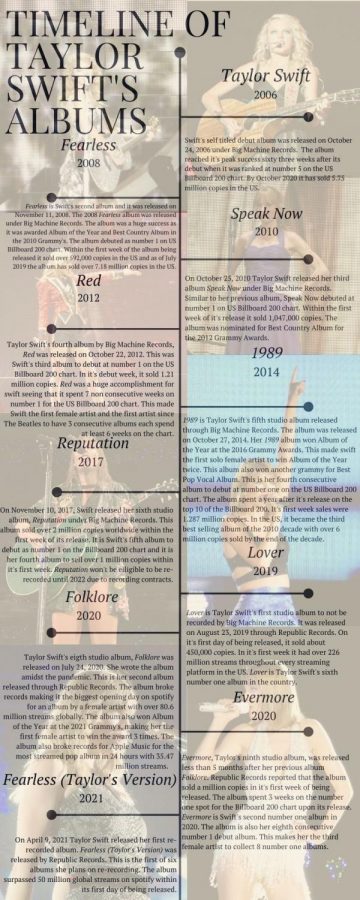 In August of 2019, Taylor Swift announced that she would be re-recording her first six albums. Swift did this due to her old label, Big Machine Records, selling the rights to her music to Scooter Braun, who had allegedly bullied Taylor in the past. On April 7th, 2021 Taylor began her journey of releasing the albums. Fearless (Taylor's Version) was released and here's how some students feel about the whole situation!

"I am so excited and happy for her! I'm so glad that she's about to take back ownership to what she should've owned all along, and she's doing it in a really fun process too," Senior, Delaney Garver stated when asked about her thoughts on the re-recordings. Senior, Emma Potter states, "I love Taylor's re-recordings! I think they are so good and even better than the originals. I love how you can hear the maturity in her voice compared to the first time she recorded and I've been listening to it on repeat!" 

When asked about which emotions do the re-recordings bring up for you, Senior Lekha Sullivan states, "For me, it's just full nostalgia and happiness. I've grown up listening to Taylor Swift and just thinking back to when I first heard these songs to now, there's such a big difference." Potter and Garver went on the same track both feeling nostalgic, especially since they can relate to some of the experiences Swift wrote about!

Garver and Sullivan are both most excited to hear the re-recording of Speak Now, Swift's third album. "I'm most excited for Speak Now because it's the album I remember most loving when I was a child. Hearing the songs from Speak Now for the first time is going to be an emotional rollercoaster," Garver said. Potter states, "I'm most excited for 1989 because it is my favorite album and I know all the words to every song! It was also my favorite concert."
Swift has always been about empowering women and making sure they know the powerful voice they have. In her documentary, she talked about how growing up she was silenced often to "protect" her career.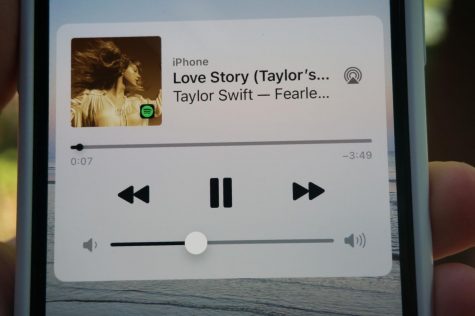 "She is empowering other women to not only stand up for what they believe in but also to go against men and take control of what truly belongs to them," Potter said when asked how is Swift empowering women by re-recording her albums. Garver also stated, "Taylor re-recording empowers others because she's rightfully taking back what's hers. It's a huge power move towards Scooter Braun and just everyone who has screwed her over. I think it also teaches people that you deserve to have what is yours and there should be no shame in it."

Swift will continue to release her albums until she has finished the remaining 5! She will be waiting to take back full control and her fans will be waiting right alongside her.