Future of the Catamounts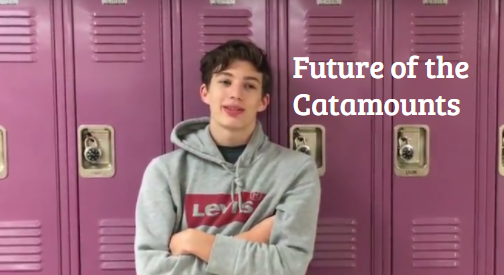 Advertisement
Hang on for a minute...we're trying to find some more stories you might like.
After High School Plans:
After three bittersweet years of high school, senior year has finally arrived for the class of 2018 Panther Creek students.  These students are only a semester away from achieving adulthood where the possibility of career choices are endless.  The choice could mean going straight to the workforce, enlisting in U.S. armed forces, or furthering education in a community or four-year college.  In the video above, we have hand-selected certain individuals regarding their plans after completing senior year at Panther Creek High School.
Many individuals, including Angela Fei, Jack Maple, and Kush Patel all intend to continue their education at a four-year university studying various degrees.  Other individual including Emily Cardoso and Lorenza Surgers plan to continue their academic as well as athletic careers in college.  Cardoso has already signed with Radford to continue her soccer career and Surgers is hopeful that he will receive an offer from a Division 1 school for football.  Lastly, Steven Thibault plans to pursue a career in rapping or the cigar industry if his dreams do not work out.
The opportunities after high school are endless.  It is up to the students to make the most of their education, and apply it to the real world.  However, some families may lack the money to go to college and some individuals may need to help their families after graduation.  Although many students will land high paying jobs without a college diploma, the number of opportunities will a college degree greatly surpass the opportunities with a high school diploma.  But at the end of the day, it is up to the graduate to decide which path they take in life.
Graduating high school is the first step that seniors take into maturity, leaving their parents and childhood friends behind. While tough, it is essential into becoming a successful individual that is able to live life without the support of others.
In addition to asking about after high school plans, PCNN conducted a survey regarding whether the 2018 seniors would miss high school.  As you can see from the results below, most seniors will in fact miss high school.