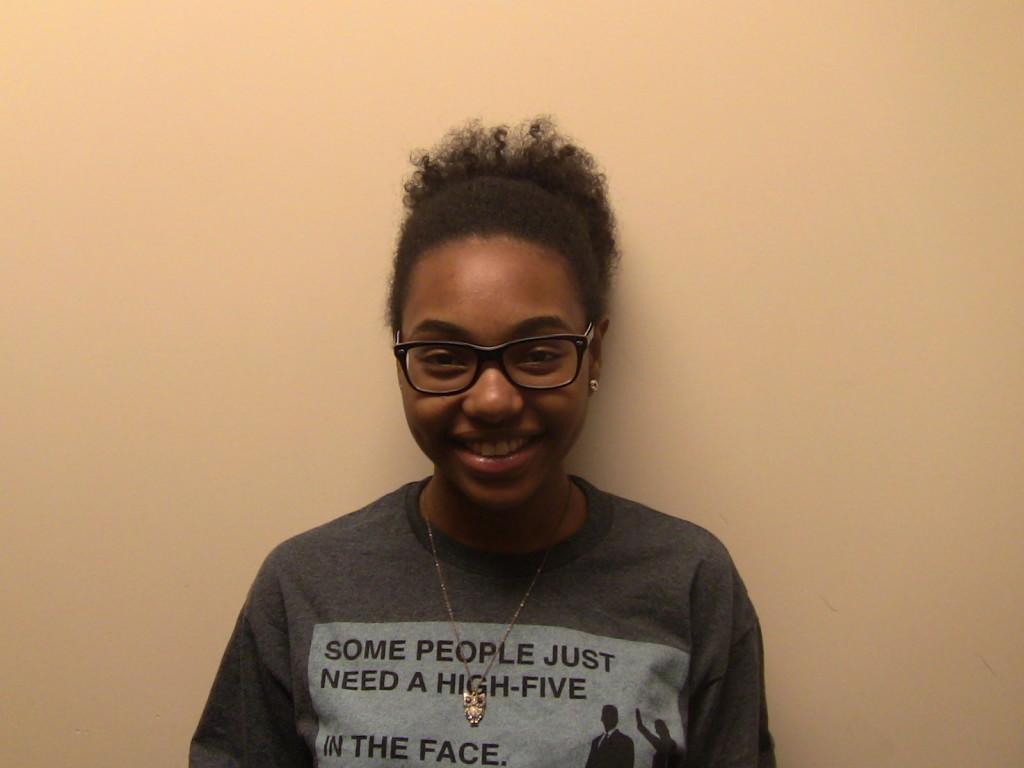 My name is Kayla Balthazar and I'm a sophomore. This is my first year in Newspaper but I've always had a passion for writing, which is why I joined this class. I can express myself through music, photography, and books. 
I also love to sing, write books/poetry and take pictures of scenery and anyone willing to be apart of my creative vision. I can be shy at first but once you get to know me, I'm really fun and kind of crazy.
You can follow me on Instagram and Twitter @dreamerkay_ and on Vine @Kay, I'll follow back.
Here's a link to my YouTube page, please check it out <a href="http://www.youtube.com/user/callmekayyy015">http://www.youtube.com/user/callmekayyy015</a>
Kayla Balthazar, Reporter
Mar 21, 2016

Mr. Catamount 2016!

(Story/Media)

Feb 04, 2016

Who got pep? We got pep! Panther, Creek, Catamounts!

(Story/Media)

Nov 18, 2015

Panther Creek Birthdays

(Media)

Nov 12, 2015

The Story Behind the Council: Freshmen vs. Seniors

(Story/Media)

Sep 16, 2015

Unfiltered History

(Media)

May 28, 2015

Senior Picnic 2015 – One Last Goodbye

(Story/Media)

May 26, 2015

Senior Class takes on Senior Week

(Story/Media)

May 06, 2015

The Prep Work Before Prom

(Media)

Mar 11, 2015

Three Shouts for Mr. Catamount!

(Story)

Feb 09, 2015

Valentine's Day: the Origin, the Plans, the Love

(Story)

Jan 05, 2015

Throwback to First Semester

(Media)

Nov 13, 2014

Safety Behind the Wheel: Advice from PCNN

(Media)

Oct 10, 2014

Dance the Night Away

(Media)

Jun 02, 2014

Class of 2014 Senior Tribute

(Story)

May 16, 2014

Senioritis? More like Schoolitis

(Story)

Mar 10, 2014

Firefighters Train for Justice

(Story/Media)

Jan 27, 2014

#TeamNorth or #TeamSouth: Is One Truly Better than the Other?

(Story/Media)

Jan 08, 2014

Catamount Prancin': Panther Creek's Fall Dance Concert in Review

(Media)

Nov 13, 2013

If TV Was "Better" Then, What is TV Now?

(Story)

Oct 11, 2013

Do It For the Vine

(Story/Media)

Aug 30, 2012

Catamounts Kennel the Huskies

(Media)